There are breakups. Then there are "can't-live-without-you" breakups. But can it escalate from there? This dog walker has proved that it can.
It sounds like a great job, really, especially for those who love dogs with their whole soul. Getting to spend time with plenty of dogs and then even getting paid for it. Just imagine. It is only natural to feel bad when someone tells you that they don't require your pet-sitting services anymore. But "Julie" got too depressed it seems.
Twitter user @cherish_lewis1 shared a screen grab of her dog walker "Julie" texting her desperately. Have a look yourself.
Why is our dog walker acting like she's in an intimate relationship with our dog just because we no longer need her pic.twitter.com/VfKzvCSu8A

— cher (@cherish_lewis1) May 18, 2016
If you had not been told that this person was a pet sitter, you could have assumed easily that this was a clingy ex's post-breakup text. While it is understandable to feel sad for not seeing a dog you used to walk every day, this is taking things to a whole new level. There is even an "I'll practically do anything" thrown in there!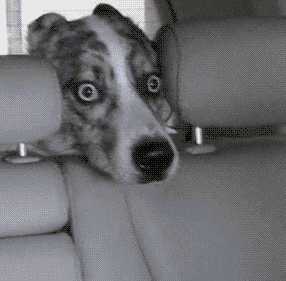 Other people voiced their opinions on the matter as well. Some did find it weird, but there were others who sympathized with "Julie."
Oh No!
Bestality, maybe?

— ✨🌊 ADRIENNE ✨🌊✨ (@AquafarE) July 2, 2016
Explained Right
definitely seems like she became a dog walker because she has too much of a fixation and emotional connection to any dog

— Dick Kickem (@AndrewExiles) June 1, 2016
@ChloDivina actually crying

— HARRY (@Harryjack98) June 2, 2016
omg let poor Julie walk your dog again haha

— sylvia (@pornlevine) June 4, 2016
https://twitter.com/thatspicegirl/status/739223574452506624
there's definitely a movie script waiting to happen here, either a dark comedy or psycho thriller…

— Daniel Ojanlatva (@danielojanlatva) June 10, 2016
maybe she fell in love with your dog, it's okay to really like an animal and you should understand it as a pet owner duhh

— karīna (@oiikarina) July 3, 2016
They'll be Extra-Cautious Before Hiring Another Pet-Sitter for Sure!
https://twitter.com/Kessey4/status/838642607312023552
We can't blame "Julie" for getting so attached to a dog she took care of for many days. It would have been even more surprising if she had not felt bad. So let's hope that she's fine and wish that the dog does not miss her like she misses her.